Garage floor for vintage cars
Caring for a classic car is not the same as caring for a new car. Due to the age and condition of the various components, classic cars need a lot of care to maintain their attractiveness and prevent corrosion of the original parts. But as every classic car owner knows, their maintenance is part of the joy of owning them. If you are new to caring for a classic or vintage car, one of the biggest challenges you face is managing the maintenance you need to protect your car. But the most important question is, which floor to choose for your dream automobil?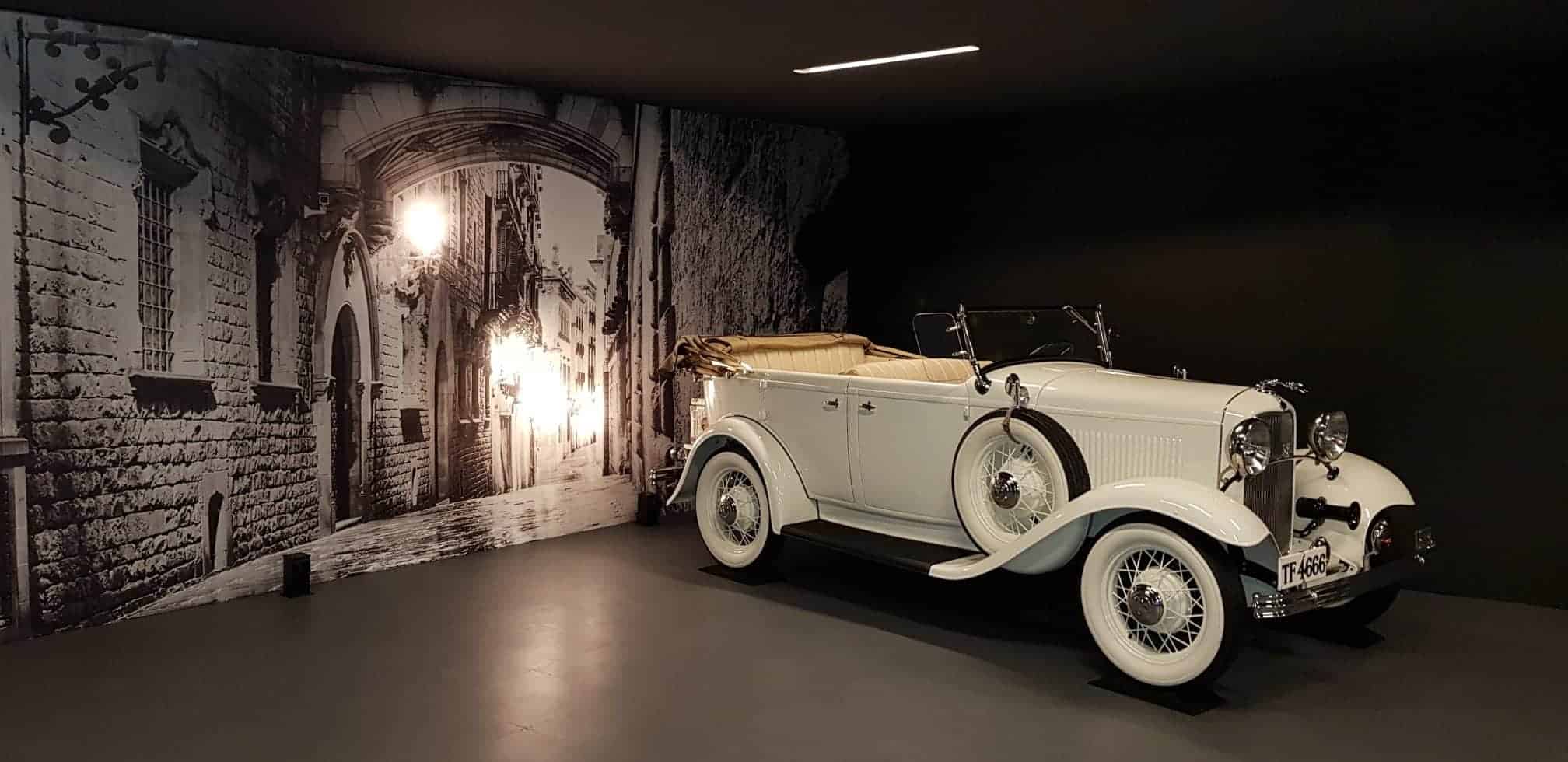 Choosing of garage floor and the most common types of floors
If you are considering the reconstruction of the floor in the garage and you are thinking about which floor to choose, we will advise you and help you make a good decision. We produce floors that are adapted to the needs of demanding conditions in the garage.
1) Epoxy resin
Epoxy resin is one of the most widely used floors among garage or industrial floors, as it is applied directly to new or regenerated concrete. Prolonged exposure to acids and oils can change the color of the resin and create very obvious and irreparable stains. This type of floor also suffers from moisture and it is not impact resistant so fall of hammer or other work tool might cause a crach which will eventually start to get bigger.
2) Concrete floor
Concrete floors are a classic among floors. However, concrete is famous for its difficult cleaning, dust generated during crushing on its surface and stains. Oil and acid stains are a big problem as they cannot be removed.
3) Ceramic tiles
Ceramic tiles are also popular, but in terms of repairs, they are definitely the worst solution. The ceramic is hard and absorbs any impact or fall of heavy objects with consequent cracks. Any structural damage on the floor results in breaking of whole ceramic tile. In addition, installation and repair costs are really high.
4) PVC tiles Fortelock
Fortelock always offers the best solution, not only in economic terms, but also in terms of technology and time. Our floors are durable, easy to clean and they are certified to the highest environmental standards.
The tiles are highly resistant to the impact and falling of heavy objects, as well as to acids and oils. They have an AirFlow system, which allows air to circulate under the floor and prevents mold or moisture condensation. Other advantages include the possibility of replacing an individual damaged tile without having to replace the entire floor.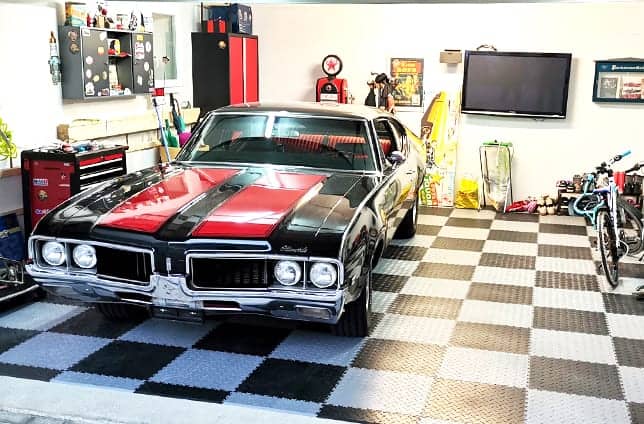 For uneven flooring in the garage or higher loads
Industry tiles
Fortelock Industry can also be purchased in the ECO version – made of recycled granulate, similar properties, worse visual quality.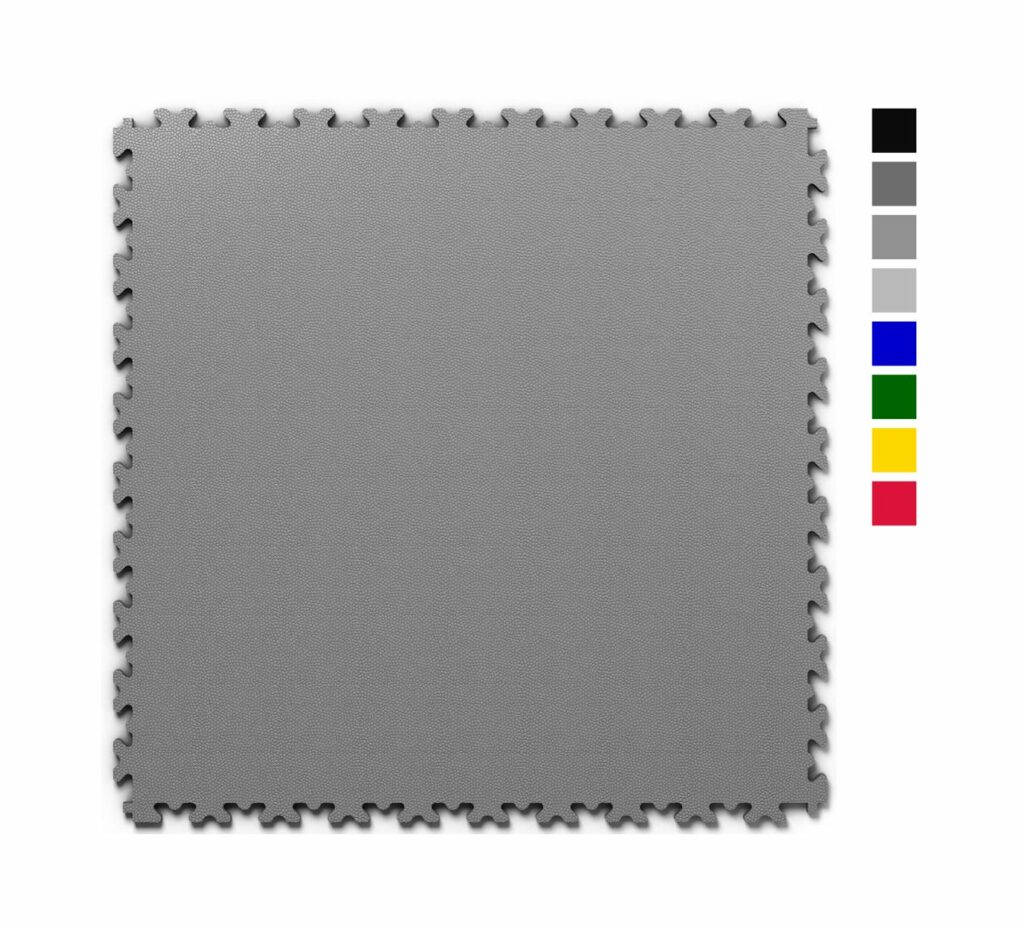 For a flat floor in the garage and a lower load
XL tiles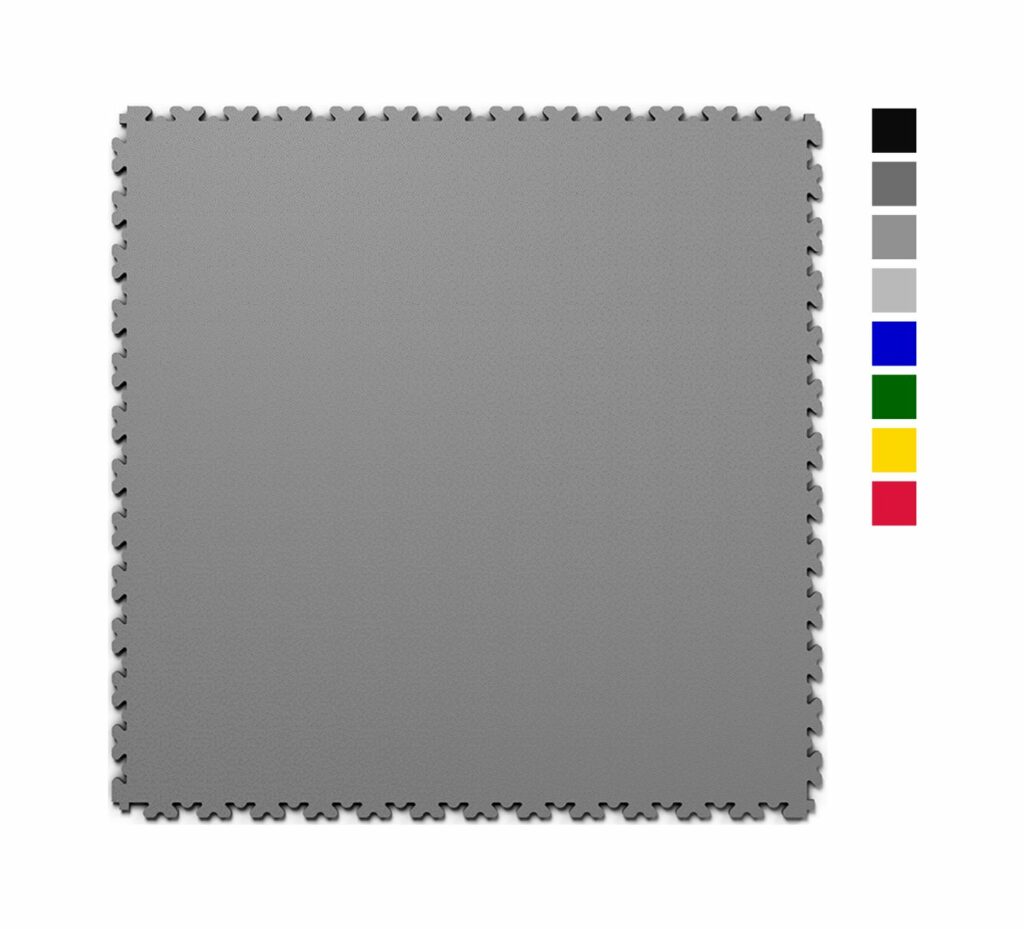 For the appearance of the floor without visible locks
Invisible tiles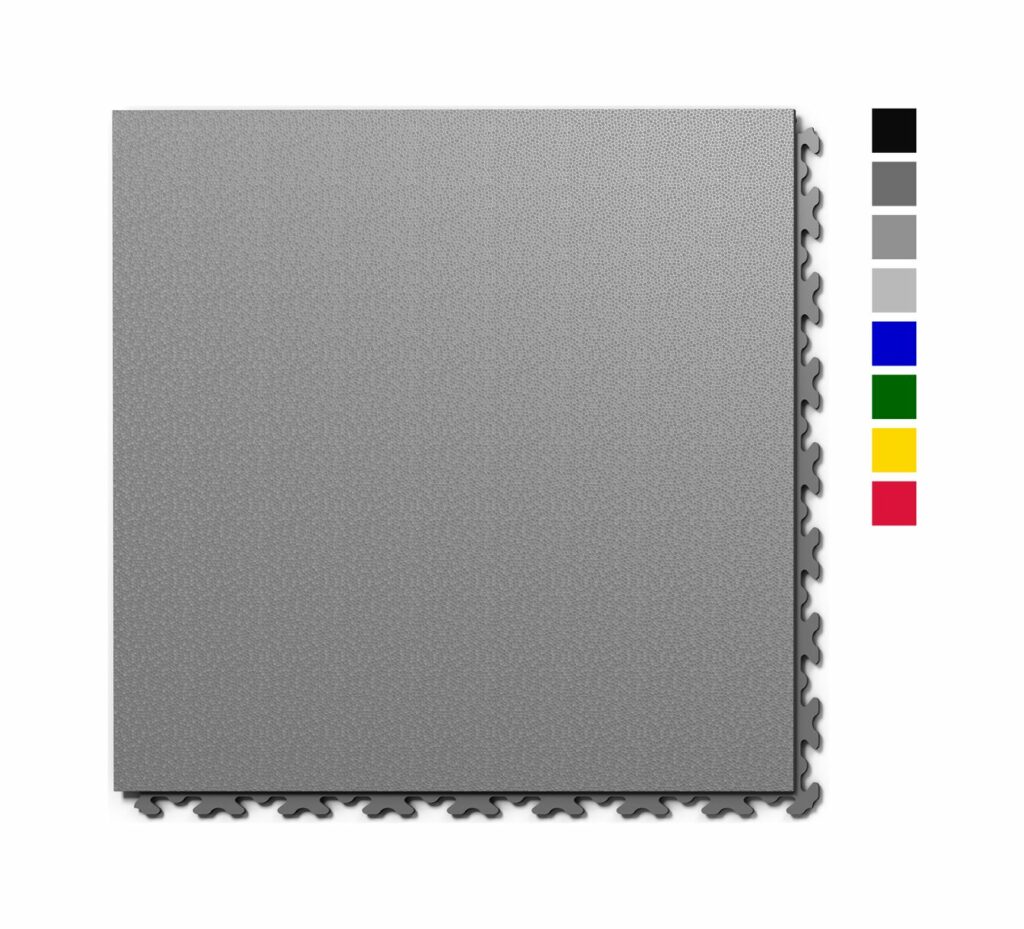 Cleaning and maintenance of PVC floor Fortelock
To clean the Fortelock floor, simply wipe with water and a common detergent. The floor shows above-average resistance to weak acids, dilute acids, alkalis, soaps and solvents. Oil and strong acids do not harm the floor if the relevant splashes are rinsed immediately.
Have you chosen a Fortelock floor for your classic car, but you are not sure which color and design to choose? Order samples of Fortelock 8×8 cm tiles. FREE SAMPLE
Fortelock on YOUTUBE
Follow Fortelock YouTube channel, where we regularly add new content. You may be interested in: